6 Tips To Make Your Blog BETTER
---
Do you like journaling? Do you have a blog or wish you had one? I see my blog as an online journal of sorts where I can educate my readers by sharing valuable information, encourage discussion and interaction, and generate an income through affiliate marketing. Like any endeavor, there are strategies you can take to make your blog the best it can possibly be. Read my 6 tips on how to make your blog better!
Blogging can be fun, busy, wonderful, and frustrating; all at the same time. If your goal is to monetize your blog, consider the concepts below to ensure your content is captivating, and traffic to your blog is increasing.
1. Choose A Website Builder
---
I use WordPress for all my sites. It's interface is intuitive, I love the plugins and themes, and my posts are automatically posted to my blog roll after publishing. There are so many customization features, including plugins, widgets, and 100s of themes to choose from. Adding media greatly enhances your site, and WordPress makes its easy to add images, videos, or audio to each post.
The best part is you can build a blog on WordPress for free. You will have to buy a domain name, but that will only put you back 15 bucks or so. WordPress supports a variety of different platforms, including blogs, eCommerce sites, or image-rich websites.
[Read More: How To Build A Blog On WordPress]
WordPress is SEO friendly, which is a big deal, because the purpose of many blogs is to make money. This goal can't be realized without traffic. My focus for this website you're on, is to promote and teach affiliate marketing. WordPress is the perfect platform for affiliate marketing blogs. Here's my review of the online university that taught me affiliate marketing.
Designing and customizing a blog on WordPress is fun. Like anything, there's a learning curve, but you'll get the hang of it in no time. A blog is like your own little piece of real estate that will generate income if you invest wisely. Treat it like the business that it is, and watch it perform.
I like websites that are clean looking, and easy to navigate. Incorporating too many features on your site isn't a good idea, and will only confuse those trying to find their way around a complicated site.
2. Select a Niche Market
---
A niche is a defined subset of people with specific needs. Your blogging efforts will be aimed at educating these people, solving their particular problems, in the hopes of turning them into paying customers. A niche makes sense because it would be impossible to market to a broad audience. It makes more sense, and is more effective, to concentrate your efforts on a narrowly-defined market. You can then concentrate your efforts on promoting your products and services to this particular market, rather than trying to meet the overwhelming needs of a large group.
A narrow niche will increase your visibility, helping to establish and cement your brand, while positioning you as an authority in your field. You want your readers to view you as an expert in your field, and you'll do this by creating beneficial content for those belonging to your niche.
[Read More: How To Pick A Profitable Niche For Your Online Business]
Select a niche based on your interests and abilities. What are you passionate about? What are you good at? These are important questions to consider when deciding on a niche. Remember you'll be writing to this group of people every single week; can you produce content that is interesting to them, while keeping yourself motivated?
Come up with a list of potential niche ideas that appeal to you, gradually narrowing them down until you land on one that feels right. Your business will be based off this audience so take time with your selection. Having said that, don't stress yourself out worrying if you made the right choice. You can change your niche down the road if it doesn't work out. It's not set in stone.
3. Domain And Hosting Service
---
Now that you've selected a website platform, and chosen your niche, it's time to brainstorm a domain name. Your domain name will be an integral part of your brand for years to come so choose wisely, doing your research, and taking the time to optimize your keywords. You can read my post on keyword research here.
Keep in mind a few simple tips when selecting a name for your site. Ideally, it should be no more than 5-7 words, should be easy to remember and should obviously correspond to your niche. Choose a name that is catchy and memorable, as this will increase the likelihood of people remembering it. Forgo extensions like .org and .net, opting for the more common .com. People often  assume that's the ending of a domain, so it makes it easier all around to go with this extension.
I purchased my domain names through Wealthy Affiliate, where I also built and am hosting my WordPress sites, making it super convenient because it's one-stop shopping. However, there are many platforms out there you can buy domains from: GoDaddy, Bluehost, and Namecheap are just a few to check out.
Make sure before buying a domain that it flows off your tongue easily. You'll be saying it a lot, and it will be on all your marketing materials, so make sure it's one you're proud of!
4. Create Quality Blog Content
---
The number one way to get traffic to your blog is by posting relevant content at least weekly. The search engines rank sites that, not only have a lot of content, but content that is fresh, and updated regularly. Posting willy-nilly here and there won't cut it. Being a successful blogger requires a commitment to be in it for the long haul. Those who become fans of your blog will likely be looking for a new post every few days. Some will only look once a week.
If you want to keep your blog interesting, exciting, and engaging, you'll need to post regularly. This will keep your readers eager and anxious for upcoming information. Your content should be relevant based on who you're writing to. Let's say your niche is weight loss, and your target audience are people wanting to lose weight.

Focus your content on effective strategies for weight loss, or any other topic corresponding to your niche. See tip #3 above. First and foremost, write with your readers in mind. Blog posts are not long, boring research papers. They are meant to be educational and inspirational so keep your tone of voice casual and conversational, like you're talking to a friend. After all, your visitors should be considered friends, and you, their trusted authority.
Converse in a way that is comfortable for you, reflecting your individual style. Talk how you talk, not how you think you should talk. Correct spelling and grammar are important, as you don't want to come off as uneducated. Although, your tone should be casual, it still needs to be professional so take care to edit your work.
Check your spelling before submitting each post.  If your posts are sloppy and full of misspelled words, people will assume you're not educated, and won't take your information seriously. I use Site Content for my content creation, and it comes with a spell and grammar checker. Use humor, personal anecdotes, and experiences from your life. This makes you a real live person to your readers, and they'll keep coming back for more.
[Read More: Site Content [The Ultimate Writing Platform]
5. Share And Promote Your Content
---
Writing content is so so important, but you won't see activity and future sales unless other people see it. Social media marketing can't be underestimated in the blogosphere world. You want to expose as many people as possible to your content with the hopes of leading them back to your website.
After you've published a post, you'll want to immediately share it to your social media platforms. I have a business Facebook page for all my sites, with Pinterest, Instagram, Twitter, and LinkedIn accounts. The various platforms all have their individual flavors. For instance, LinkedIn caters to business professionals, while Pinterest and Instagram are more visual in nature. Take these features into account when promoting your content.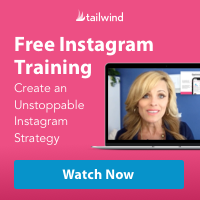 One of the many awesome things about social media is the ability to analyze your analytics. That way you can determine which of your posts are seeing the most activity. You'll also be able to see which platforms are driving the most traffic to your site. I'm a huge Pinterest fan. If I see that certain posts of mine are popular, I'll continue promoting and sharing them.
There are many automated social media tools you can take advantage of to save time. Tailwind for Pinterest and Instagram will automatically post your pins at certain times and intervals, and to your designate boards. You can also connect your individual accounts for automatic sharing. For example, if you share a post to Facebook, and your Facebook account is hooked to Instagram, your post will be automatically shared, saving you time and effort.
Social media is all about exposure, sharing, and re sharing. Get your message in front of as many people as possible. Use social media to your advantage!
[Read More: Boost Your Bottom Line With Tailwind [Automate Your Pins & Posts]
6. Importance Of A Call To Action
---

Blogs are popular places to advertise products and services. It's their key function in many instances. Blogs are basically free advertising, and they're a great way to promote both your content, and whatever it is you're selling.
Be conscientious in your advertising strategies because over doing it will be highly annoying to your website visitors. Advertise subtly and strategically, rather than blasting advertisements at every twist and turn. Your blog should be focused on your amazing content with ads and affiliate links as supplemental additions only.
If your blog's sole purpose is to advertise, you're not going to see a lot of activity and engagement from those visiting. Seek to educate first, and sales will happen organically, building a nice following based on your useful content. Stay current with your postings, blogging about current affairs, and sharing relevant tips and tricks pertaining to your niche. Posting about what's hot will draw people to your site.
At the bottom of every post you write, place a concise and easy-to-follow Call to Action, which is just a simple directive to your readers to perform a task. Calls to Action include phrases like "Click here for my free offer," "Check out my free gift," or "Visit my product page here." Kindly asking your readers to do something is a great way to build your email list. Here's my post on email marketing if you're interested in learning more.
[Read More: How To Skyrocket Your Email Marketing Campaigns And Grow Your List [7 Steps]
Learn More About Internet Marketing
---
If you'd like to learn more about internet marketing, read my review or click the banner below. Wealthy Affiliate is the best platform out there for teaching you the skills you'll need to build a thriving online business, and you can get started for free today.
[Read More: Is Wealthy Affiliate Legit Or A Scam?]
Key Points
---
When you first start blogging, it can be overwhelming getting all your ducks in a row. Overtime, though, it becomes much easier as you streamline your tasks, becoming more and more familiar with the process.
Content will always be important, but even that becomes simpler with time, as you can repurpose your content, transforming old posts into training courses, webinars, or videos.
Always take the time to answer comments on your posts and engage with your readers.
Are you a veteran blogger? What can you add to this list? And if you're considering beginning a blog, what questions and concerns do you have? Let me know in the comments:)