Video is the name of the game these days, and who is the King of video? You guessed it, YouTube! With one billion monthly visitors, it would be nuts not to tap into this powerful search engine by creating your own YouTube channel. It's easier than your think and the things you're worried about aren't likely to happen. Read my tips on how to drive traffic to a YouTube channel you just created.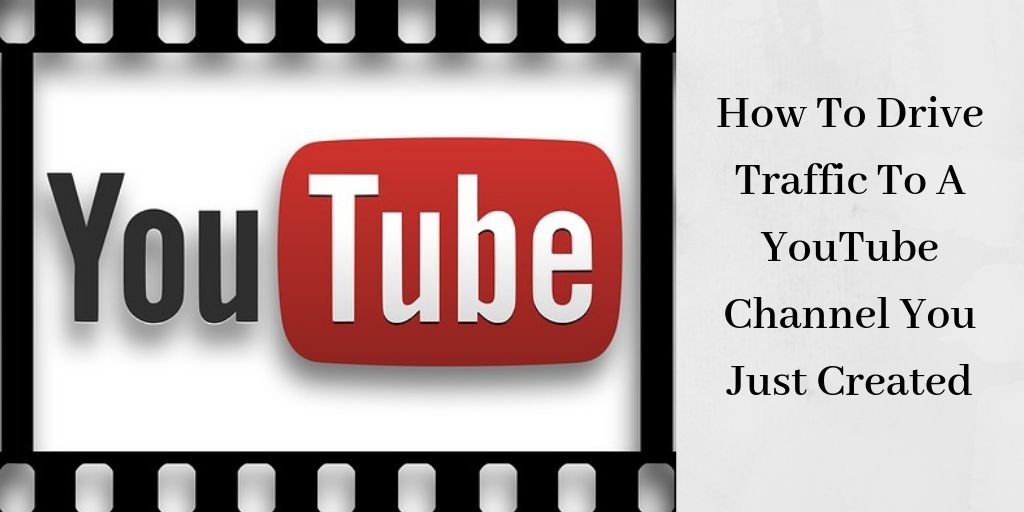 Do You Use YouTube?
---
Are your using YouTube in your marketing strategies? If not, your should be. Everyone loves YouTube, and it's an effective way to grow your audience. It is also a powerful search engine in itself. In fact, it is the second largest search engine next to Google and Facebook. If you're thinking in terms of SEO, then think YouTube.
Creating videos is an also an awesome way to share your creativity and passion with the world. If your want to have your message reach more people, consider having YouTube on your team.
[Read More: Is Video Marketing The New Blogging?]
Earn Money Using YouTube
---
Here are more reasons your should be using YouTube:
1. The potential to grow your audience.
2. It's a great way to get more traffic to your website.
3. The majority of people are visual learners so video is a great way to get your message to more people. What better way to grow your online business.
4. Millions of people are on YouTube, with hundreds of videos uploaded every hour. Why not tap into this market?
5. You'll have the potential to make a lot of money. Thousands of channels are making six figures annually.
6. YouTube can help your grow your email list.
7. Videos are a great way to increase brand awareness and trust. People buy from those they trust.
8. Gain exposure by putting yourself out there through the medium of video.
9. Creating videos is an effective way to repurpose your content. You know that old blog post that has some great information in it, but is kind of boring? Consider making it into an interesting video!
Hopefully, I've convinced your to get on board the YouTube train. Now that you're a part of this billion-dollar platform, let's address the issue of how to drive traffic to your channel.

YouTube Tips And Tricks
---
Traffic is a crucial factor to making money online. This holds true for any kind of business, whether it's a website, blog or YouTube channel. Certain strategies will increase the amount of traffic your get to your channel, and your rankings Google. They're really pretty easy so consider using at least some of them:
Have the name of your YouTube channel similar to the domain of your website. This is good for brand awareness, and makes your easier to find.
Have a catchy title for your channel that includes your keyword. This keyword should be at the beginning of the title. Here's a great keyword tool.
Write a great description. This will be seen under your video. It should also include your keyword and a link to your website.
Always include a Call-to-Action in all your videos. People are more apt to click a link if your invite them to. This could be an invitation to click on your website link or one that takes them to your landing page.
Upload your transcript. This improves SEO.
In every video, invite your viewers to subscribe to your channel.
Provide links to other videos, your product page, and blog posts on your website. What's better than free advertising.
Embed your email sign-up form directly into your video. This is video and email marketing at its finest.
Place a video snippet on your landing page with a link back to your channel to learn more.
 Share your videos on all your social media platforms. This will not only improve your rankings in Google, but your video will reach more people.
Embed your videos on your blog. People will stay on your blog longer, which lowers your bounce rate.
Invite fellow bloggers and website owners to embed your videos on their sites, and share them on social media
Take advantage of Google AdSense. It's a free way to make money on YouTube.
Use Google AdWords. Although, it's not free, your'll only pay for ads that are viewed for a minimum of 30 seconds.
Use both AdSense and AdWords, together on your videos, for a one-two punch.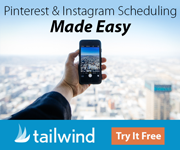 And the great thing about YouTube is that nifty little share button below each video where visitors and subscribers can share your videos, and your don't have to lift a finger.
Learn More About Internet Marketing
---
If you'd like to learn more about video and internet marketing, read my review or click the banner below. Wealthy Affiliate, is in my opinion and personal experience, the best platform for learning the skills you'll need to build a successful online business. There's never been a better time to create wealth using the internet. Get started today investing in your financial future. Click this link to view a video training.
[Read More: Is Wealthy Affiliate Legit Or A Scam?]
Key Points
---
YouTube visitors are searching for answers to their problems. You can provide useful solutions to potential issues your target market is facing by giving them valuable content that is educational, informative and entertaining. This is by far the best way to drive traffic to your site and keep them coming back for more. Let your content speak for itself.
[Read More: How To Write A Blog Post The Easy Way]
Having a YouTube channel and engaging in techniques that will drive traffic to it, is a worthwhile marketing strategy your don't want to miss out on.
Do you have a YouTube channel? Have your been toying with the idea of creating one? Let me know in the comments:)