Are you a blogger who also has a day job? I know what that's like. It's hard finding the time to crank out 1,000-word blog posts every single week. You can't neglect writing, though, if you want to make money from your blog. What if you could produce a high-quality, informative article in half the time it usually takes? How awesome would that be? Here are a few tips on how to write a blog post for beginners.
How To Write A Blog Post For Beginners / Tips
---
1. Create A Catchy Title
---
Catchy titles are half the battle in getting viewers to read your post. Every one of us is bombarded with more information than we know what do to with? It's kind of a no-brainer, but always try to make the title of your article engaging and appealing.
Let's use an example of two possible titles: 1."How To Lose Weight By Summer" or 2. "5 Tips For Getting Beach Body Ready In 3 Months." Number 2 is clearly the winner. There's nothing really wrong with title 1, other than it's kind of boring, whereas title number 2 is much more explicit and intriguing. Simple tweaks can morph an average headline into a winning title.
Check out The Best Title Generator. It's free to use and will give you suggestions for titles, headlines, and content ideas.
2. Choose An Interesting Topic
---
A catchy title goes a long way in getting people to click on your article link, however, your content needs to be well-formatted and interesting as well. It should also be relevant for those in your niche. If your niche is in the make money online arena, tips on healthy eating is not going to draw a lot of interest.
The more relevant the information is that you're presenting, the more likely your readers will read your entire post, and consider sharing it. They're also more likely to revisit your website in the future, increasing the chances that they'll sign up for your newsletter.
Keep your content fresh, while coming up with a variety of article topics, such as list posts, reviews, tips and tricks and how-to articles, and current event posts. You can also periodically conduct contests and giveaways. Creating reader engagement with these types of posts is always a great way to get more interaction.
I have a "Post ideas" folder on the Notes app on my iPhone where I jot down possible article ideas whenever I think of them.
When I'm ready to create a new piece of content, all I have to do is refer to my notes to get an idea.
3. Optimize Your Post For One Keyword
This step is really important so don't skip it. Keywords are phrases or words the search engines pick up on when internet users search for certain terms. They are the foundation of any SEO strategy, and are essential if you want your posts and website to rank in Google, making it easier for people surfing the web to find you.
After all, what good is creating content if your target audience can't find it? The necessity of doing keyword research for all your articles can't be underestimated. It's what will drive traffic to your site, eventually increasing conversions, which will lead to more sales.
Absolutely, the effort you put into researching high-converting keywords will always pay off so do your homework. You'll want to find keywords that generate traffic, yet aren't too competitive. Long-tailed keywords consisting of three or more words, for instance, have a low search volume, but because they're more specific, will convert better due to their ability to draw in quality traffic.
There are a variety of keyword tools out there that are free to use. My favorite is Jaaxy. You can read my review HERE to learn why it's my go-to keyword research tool. Learn more below:
4. Come Up With 6 To 8 Headings For Your Post
---
Before you begin writing, format your post with at least six subtitles or headings. This will make your content flow in an organized fashion, and will make creating the body of your post that much easier. Half your work is done once you've got your headings in place. You can see in this post that I have eight headings followed by two or three explanatory paragraphs.
Composing a 1,000-word post is extremely difficult without breaking it up into sections. Not only does formatting your article make it easier for you as a writer, it will also be more enjoyable for your audience to read and digest. How-to and list posts will automatically incorporate headlines, but other types of articles such as reviews and current event posts will need to be broken down as well.
For example, titles for a review post could include six subtitles:
An introductory paragraph introducing the product or service you're reviewing
The product or service's features
The pros of using it
The cons or negative aspects
Your rating and why you recommend it or why you don't
A concluding paragraph
5. Write 125-250 Words Under Each Heading
---
Using the example above, if you wrote 125 words under each of your headings, which isn't hard to do, you'd have a 750-word blog post. 250 words under each heading would garner a 1500-word article. It's far less complicated when you use an outline. You would have to write fewer words under each heading if you used eight rather than six subtitles.
When you start writing the body of the article, don't worry about mistakes as you'll be proofreading the entire post later. The goal is to not break the flow of ideas as they come to you. Jot down whatever comes to mind, and you can amend and fine tune it later. Once you have the gist of your article, it's not that hard to polish it.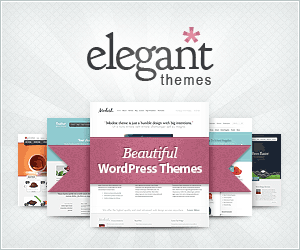 Don't forget to include some external links to authority sources such as Wikipedia or other relevant sites. This helps your readers learn more about a concept, and is also good for SEO. Include internal links that direct viewers to other blog posts on your site, which serves to not only give them additional information, but also keeps them on your site longer, which is another SEO tactic.
You'll also want to include a couple of affiliate links in your content for products or services that pertain to what you are writing about, especially if you're writing a review. Affiliate links are a great way to monetize your blog, and make recommendations to your readers.
6. Images Will Make Your Posts More Interesting
---
Articles with images are more enjoyable to read, breaking up the content, which is better for comprehension. Text doesn't seem as daunting when it's broken up by images and videos. Many people don't have long attention spans, or they get distracted easily, so creating visual appeal will increase reader retention.
Try to include two or three images in a 1,000 word blog post. Pixabay, Unsplash, and Pexels all have incredible royalty-free images you can download to make you content more pleasing. I like uploading the pictures I download from these sites to Canva where I use them to make beautiful graphics for my posts.
7. Embed A Video In Your Post
---
All you have to do is look at the user engagement on YouTube to see how much people love videos. Tap into this popular market by embedding a video on each of your blog posts. Videos will increase the time your readers spend on your site, and is a great way to augment your content.  They also break up your paragraphs, giving your readers a respite from consuming just text.
For each post you write, find a relevant video on YouTube to place in your content. A simple YouTube search will yield a great selection to choose from. There's no reason not to tap into the power of video. They're easy to embed, are great for SEO, and will entertain your readers.
Even better, if you have your own YouTube channel, embed the videos you've already recorded into your articles. Likewise, in the description below each YouTube video on your channel, provide a link that leads back to your website. This is a great way to get more subscribers to your channel and your blog.

8. Include A Call To Action
---
A call-to-action (CTA) is an invitation to your readers to accomplish a specific task, such as "Subscribe to my newsletter," "Click here for a 10% discount," "Download your free PDF here," or "Leave a comment below." People are more likely to do something if you ask them to so take advantage of calls-to-action in your content. It's an opportunity you don't want to miss.
Why are CTAs so important? Because they're an integral part of any successful marketing campaign, and a foundational component in the sales funnel.  To increase conversions, use more than one CTA on a page or post, and make them concise and strategically placed, so your visitors can't miss them.
After you've completed these eight steps, don't forget to share your posts on all your social networks. The goal is to get your content in front of as many viewers as possible to create a ripple effect. The more people that share your articles, the more traffic your website will generate.
Building An Online Business
---
If you've always wanted to build and monetize your own blog, I have the perfect solution for you. Wealthy Affiliate has an exceptional certification course that will teach you all the skills you need to learn online marketing, and it does it in an easy-to-understand format.
READ MY REVIEW for more information or click here to create a FREE ACCOUNT.  A credit card isn't required so it's entirely risk-free to get started.
Key Points
---
It's easier to blog consistently when you have an organized system in place for producing high-quality content.  Begin with a catchy title and interesting topic, then create an outline using several subtitles. Write a couple of paragraphs underneath each title, then add images and a video to supplement your article.
At the end of every post, include a call-to-action, and don't forget to optimize your content with a targeted keyword. Then share what you've written on all your social media networks for your followers to enjoy.
What are you favorite tips and tricks for creating blog posts? Hit reply and let me know:)