There are a lot of reasons why you should start your own YouTube channel, one being that YouTube is an enormous search engine, second only to Google. Business owners would be crazy not to tap into this immense market. If you've been on the fence about creating a channel, the reasons below may help you take that next step.
How To Start Your Own YouTube Channel
---
1. Reach A Broad Audience With Your Message
---
There are over a billion users on YouTube with one out of every two people online visiting YouTube every month. That's a staggering statistic to wrap your head around. Why not harness the vast amount of people who watch videos to your advantage? Create a channel that reflects who you are, and in a genre in which you'll love making videos. Then crank out videos regularly, and sit back and watch your number of subscribers grow.

2. Build Your Brand
---
The know, like, and trust factor, a foundational component of networking, underscores the assumption that people would rather do business with people they know, like, and trust. The familiarity factor will draw people to you. You know how important this factor is if you have a website and blog.
It will take a while for your audience to begin seeing you as an authority and expert in your niche, but once they do you'll have loyal followers. This applies to video as well. People will come to love your personality, and creative flair, and will begin to look forward to your weekly videos as you become more and more familiar to them. This is how you build brand awareness.
[Read More: How To Drive Traffic To A YouTube Channel]
This post contains affiliate links, which means I may receive a small commission, with no cost to you, if you make a purchase through a link. 
3. It's Amazing For SEO
---
YouTube is a massive search engine in it's own right, with a gigantic directory of videos based on subject. Creating your own channel is a great way to drive people from your website to your channel, and from your channel back to your website.  If you've ever published a video on YouTube, you know how imperative it is to add targeted keywords during the optimization process.
Keywords are components of SEO that help people find your videos. If you embed one of your videos on your website, the keywords you added in YouTube, will serve to direct people to the articles on your blog. You"ll have access to your channel analytics, which will help you access which of your videos are the most popular in terms of driving traffic. In essence, having a YouTube channel will help you get found. Plus, what's funner than being able to share your knowledge and inspire others?!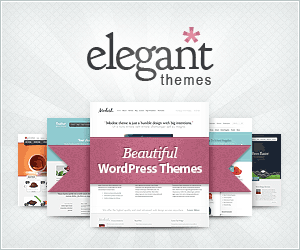 4. Earn Revenue
---
You can make money on your channel by implementing monetization strategies like AdSense where you can earn a percentage from advertising. Once you've built up your subscriber base, you can leverage your channel to promote other companies products and services.
Essentially, the influence you have on YouTube can be used to market retailers' brands. You earn revenue and get to try out products for free. You can also place affiliate links below your video that are relevant to your content.
5. Videos Accelerate Learning
---
You've likely heard it said that video is the new blogging. I believe blogging will always have its place, but video converts amazingly well because most of us our visual learners. A significant benefit of video is the ability to multitask while you listen. People listen to video during their commute, while exercising, or working around the house.
YouTube is an incredible space for making tutorials and how-to videos. Video is such a different medium than the written word, and is a great way to teach your audience new skills and innovative ways of doing things. I fixed my sewing machine and dishwasher by watching YouTube videos. In that respect, it's also a time and money-saver.
6. YouTube Content Is Evergreen
---
Unlike content you share on social media, YouTube videos can be found in the search engine years after they're published, without becoming less relevant. This is in direct opposition to content shared on social media, which is rather fleeting. For instance, Facebook and Instagram stories disappear after 24 hours, with Tweets vanishing after 18 minutes. Your videos will remain on YouTube barring you break any of the rules, which will result in the removal of your channel.

7. It's A Good Way To Be Creative
---
Creating your own channel is a great creative outlet, and learning how to produce video with all its nuances, is a brilliant tool to add to your skillset. In the beginning, you'll need to closely follow all the steps that are required to get your videos published on YouTube. It may seem a little overwhelming at first, like learning any new skill can be.
After a while, however, the process becomes second nature, and in no time you'll be producing videos regularly. If you think about it, creating informative videos that address potential problems people within your niche are facing, is the ultimate in creativity. It takes a certain amount of imagination and flair to come up with an idea for a video, and then share it in a way that improves peoples' lives.
Getting Started Online
---
How to start a YouTube channel is just one of the many skills I learned by joining Wealthy Affiliate, an online platform for people who want to leverage the internet to make money. The platform's certification course teaches the blueprint for building a thriving online business.
Learn how to build your own website, choose a niche and domain name, find competitive keywords and create engaging content, market on social media, and of course, video and email marketing. Read my review to learn more or click on the banner to create your account. You can get started for free today, no credit card required.
Key Points
---
Honestly, there's not a better platform than YouTube for building brand awareness, reaching a massive audience, and exercising your creativity. It's also great for SEO, and to amass a library of evergreen content.
As an added bonus, you may make a little money, or perhaps a lot! What are you waiting for? Take the leap and start your own channel today. It's not as complicated as you think.
Did I leave something out?  Can you think of any other reasons you should start you own YouTube channel? I'd love to hear your thoughts. Let me know in the comments:)