If you're looking to expand and promote your business, consider harnessing the power of social media. Due to the popularity, diversity, and reach the various social media platforms offer, it would be silly not to take advantage of the exposure and marketing opportunities available. No other strategy will come close in terms of cost, convenience, and time effectiveness. Are you wondering how to promote your business using social media?
Why Use Social Media To Grow Your Business?
---
There are a number of benefits to using social media to grow your business. Here are a few:
It's free: There's really no reason not to use it for this reason alone. Social media is essentially free marketing. Why wouldn't you use it?
Reach billions of people of all different ages and demographics: Hundreds of these people will be interested in what you have to offer.
Increase your exposure. There isn't a more effective way to get your message out there than social media sharing.
Build your brand and establish your reputation: Create quality content your readers can benefit from, and watch your brand grow.
Promotes interaction: Develop the like, know, and trust factor by encouraging comments on your own posts, and those you share. Respond to the comments you receive, and your readers will come to view you as someone they can trust.
Drive traffic to your blog: Increased exposure serves the purpose of driving more traffic to your website, which is the purpose of content marketing.
Promote your products and services: Conveniently share what you're offering to a huge online audience.
Increases conversions: This is the ultimate goal of internet marketing, equating to more sales.
Ways To Grow Your Business With Social Media
---
Here are some ways to grow and promote your business on social media.
1. Promote Your Blog Posts
---
The bread and butter of internet marketing is content creation. Writing complementary, engaging, and helpful content in the form of weekly blog posts is what will brand your business, positioning you as an expert in your field. It would be a shame not to share your informative and amazing posts with others. After all, you put your heart and soul into creating it. This is where social media shines.
Every single time you produce an article, share it immediately to your social media channels as a matter of course. It should automatically be part of the process, helping you to grow your online presence. At a minimum, share your posts at least weekly. This communicates to your followers that you are invested in your business, and care enough about your niche to update them weekly.

2. Add Social Media Buttons To Your Website
---
If you're a WordPress user like me, you can use a simple plugin to add social media buttons to your website. People can then share your content in one quick click. At the end of each of your posts, include a call-to-action, inviting your readers to share your content. If you ask, they're more likely to grant your request. Essentially, you now have recruited your readers to market for you.
Social share plugins allow you to choose which buttons you want to include, as well as their placement on your posts and pages. I use all the main platform buttons. I like mine to be both above and below my posts, making it easy for readers to find and click them. For your pages, depending on the content, you can also determine where you want them placed.
3. Social Content Sharing
---
Connecting and building relationships, along with establishing a strong online presence isn't just about sharing your own content, but others' as well. This is a win/win for everyone. If you're writing a once-a-week post and sharing it, that's great, but it's not enough activity. This is where sharing other people's content comes in.
They've done the hard work of creating it, so why not do you and them both a favor by distributing it. They're more likely to return the favor if they see you liking and sharing their valuable content. Many bloggers and marketers who share your niche are constantly creating content you can use to your advantage, and its right there at your fingertips, all you have to do is share it.
[Read More: Improve Your Writing Skills With These 5 Tips]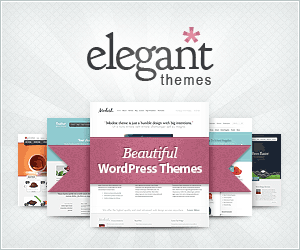 Sharing relevant content informs your audience, builds your authority and trust, while adding diversity to your existing content. Unique, varied, and informative content also increases engagement, interaction, and discussion, which increases search engine optimization. As you can see there are many reasons to, not only create your own content, but share that of others.
4. Automate Your Business
---
Automation makes it easy to share while you sleep. Hootsuite and Tailwind Tribes are two great platforms that make this possible. Tailwind is a Pinterest and Instagram marketing toolkit for small businesses and bloggers. Schedule your posts, discover relevant content, monitor your conversions, while amplifying your reach. You can get started for free, and no credit card is required.
Hootsuite is a social media management platform that saves you time by scheduling hundreds of posts at one time across all your social accounts. You can also measure the impact of your campaigns, and measure conversions according to specific social channels. And if you want to find out what people are saying about your brand, industry, and competitors, you can filter social conversations by hashtag, keyword, and location.
Read my respective posts on Tailwind Tribes and Hootsuite for more information.
5. Interactions With Others Is Important
---
Liking and sharing are important, but so is commenting since social media is about establishing relationships. Post a thoughtful comment on an article you find interesting before sharing. This will help people get to know you better, and see you as a real life person with thoughts and opinions.
Comments give you valuable feedback and insights about what your readers are thinking. They can also give you ideas for future posts, further meeting the needs of potential customers. Interaction and engagement is social proof that people are finding your articles interesting and worth commenting on. Here's a great book if you want to learn more about social media marketing: "Social Media Marketing All-in-One For Dummies, Book and DVD Bundle."

6. Consistency Is The Key
---
Growing your social media presence requires consistency. It's not enough to get on Facebook or Twitter once a week, and like and share a post or two. Try to put in place a consistent social media strategy and stick to it. If posting and sharing content three times a week works for you, then religiously stick to that schedule. A consistent presence will boost your analytics, increase traffic to your blog, and ultimately increase your conversions, leading to sales.
A few minutes of consistent activity three times a week looks better than two hours of activity once a week here and there. You get the point. The goal is to stay front and center in the minds of those you create content for. Sporadically sharing and liking won't get you the results you're hoping for, it takes more of a concerted effort.
7. Be Active On All Major Social Media Platforms
---
Although, certain social media channels resonate with me more than others, I try to make an effort to use the ones I don't have as much of a feel for, hoping that the more I familiarize myself with them, the more I'll enjoy posting, sharing, and interacting. I know I've talked a lot about posts and articles here, but please don't forget to also share your images, quotes, and videos.
At the very least, choose two platforms you like, and be consistently active on them. My two favorites are Facebook and Pinterest, but I also use Instagram, Twitter, and LinkedIn. If you're not familiar with Canva, you're missing out. It's a free design tool that allows you to customize your posts for each specific social media platform. For instance, Pinterest prefers their users to use a vertical format when posting, while Instagram's format for users is square.
[Read More: How To Use Canva For Your Online Business]
Building An Online Business
---
I use social media to promote my affiliate marketing business. If you'd like to learn how I got started online or would like to build your own online business, read my review or click on the banner below to learn more. Wealthy Affiliate is a platform for marketers of all skill levels where you'll learn the skills needed to create a thriving business using the internet. Click here to listen to a video training.
[Read More: Is Wealthy Affiliate Legit Or A Scam?]
Key Points
---
If you're serious about marketing your brand and business, leverage the power of social media.  Share your weekly blog posts and videos, share others' content, encourage comments on your blog, while commenting on others, and remember that consistency is key.
Do you use social media to promote your business? What tips and tricks have you found the most helpful? Let me know in the comments:)