If you aren't using Instagram, you're missing out on an amazing opportunity to grow your business. With millions of monthly users, Instagram is growing like wild fire. Why not tap into this potential for your online business? Follow these steps to create an Instagram business account.
Social Media Marketing
---
Social media is the best marketing strategy out there because it's free. Where else can you take advantage of free advertising, and it's an incredible way to reach millions of people. It's also good for search engine optimization or SEO. When you post on Facebook, Twitter, Instagram, or Pinterest, the goal is to drive people reading your content back to your website. From there, they can choose to purchase your products or services. The more people that visit your website, the more potential conversions you'll get.
There's really no better way to build relationships than social media because it's such an amazing way to connect, engage and interact with those in your niche. Relationships build trust, and people buy from those they trust. Build your brand and a robust following by becoming active on the various social media platforms. Today, we'll be talking specifically about Instagram, and how to create a free business account.
[Read More: How To Promote Your Business With Social Media [7 Tips]
affiliate links ✔️
How To Create An Instagram Business Account
---
Follow these steps to set up your business account on Instagram: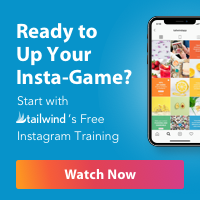 1. Create a free Facebook business page. This is a necessary step in order to create a business account on Instagram. It only takes a few minutes to set up so hurry on over to Facebook and complete this step.
2. Download the Instagram app. Instagram is unique in that you can only post via the mobile app.
3. Use a business email address to create your account. You could use your Facebook account, but since your IG account will be for your business, it's advised to use a personal work email address.
4. Now create a username and password for your account. It's a good idea to use the name of your business for your username or perhaps a combination of your personal name, the name of your business, and maybe the location. An example would be janesorganickitchen.com
Instant Username
---
You'll see that Instagram will automatically come up with a username for you. Don't stress, you can always change this later.
Select a password that's easy to remember.
When setting up my business accounts, I skip the option to find Facebook friends and contacts. I'll do this later once my account is set up and after I've added several posts.
5. It's time to edit your bio. Choose a profile picture that represents your brand. This could be a professional photo of yourself, if applicable, or your company logo. Since this is your business, put some thought into choosing your photo.
Tap "Add a Photo" and import your photo from your desktop or mobile device. I wouldn't import photos from Facebook because you want to keep your accounts separate. Your profile photo will be round like the one below:
Save your information for easy login going forward.
6. You'll be prompted to follow suggested user accounts at this point. If you see relevant accounts that relate to your business, feel free to follow them now or you can wait until later.
Try to follow people who's niche's are similar to yours.  For instance, foodie blogs shouldn't focus on following sports-related accounts.
7. Click on the "Edit Your Profile" button to fill out the rest of your profile. Put in details, such as your website URL, a short bio with your company's mission statement, your phone number, email address, and gender. Your email address and phone number will be filled in automatically.
Complete Your Bio
---
Keep your bio short and concise, explaining the gist of your business, and where you're located.
Read my post [Read More: How To Post Multiple Links On Instagram] for a cool workaround on posting more than one link.
8. Now click on "Try Instagram for Business Tools." You'll see the link under "Bio."
It's time to link your Facebook page to your Instagram business account. If you don't have one, you'll be invited to create a new account.
9. With the previous steps completed, your main job now is to create a few awesome posts. Then you can start following people. Keep in mind, posting consistently will be your key to success.
Don't forget to use hashtags on your posts. They'll help people find, not only your posts, but your account as well. Take some time selecting your hashtags. You'll want some of your hashtags to be specific, rather than general.
10. Start following people. Engage and interact on others' posts by commenting. This is how relationships are built, with the goal of having people return the favor.
Go to the option's page using the gear icon in the upper right-hand corner. You can choose to follow Facebook friends or other contacts. You'll see the various accounts on your phone.
Check your notifications (the heart icon) periodically to see who is liking your posts, commenting, and following you.
11. Remain active on Instagram to start building brand awareness and authority. Post your Instagram link on your website, email signature, and all your social media platforms to invite people to follow you.
Have fun establishing and building relationships on Instagram! I use it everyday.
READ MY REVIEW or click on the banner below to learn how I got started online. You too can build an online business with the training my #1 recommended platform offers.  You'll learn the skills you'll need to build, grow, and monetize a successful virtual business. And it's completely FREE TO JOIN.
Key Points
---
Instagram is a colorful, engaging, interactive social platform that will help you grow your business, while building relationships. Creating a business account is the first step in getting your brand recognized. Leverage the power of Instagram today.
Have you been thinking about creating an Instagram business account? Let me know in the comments:)