Time is a precious commodity. Any tool that can save time is worth considering, and when you save time, you potentially save money too. Now you can grow your social media presence with a convenient application tool called Hootsuite, which is used by over 18 million people in more than 175 countries. That's pretty impressive. Automate what you can so you can spend your valuable time on tasks that can't be put on auto pilot.
How To Grow Your Social Media Presence
---
Begin by creating a Hootsuite account. Next, determine and select the plan that best suits your needs. Follow the prompts to connect your social networks, add streams, and send messages. Next, connect your various social profiles to Hootsuite to schedule and publish your content. You'll be able to monitor engagement directly from your dashboard, and manage up to three social media networks for free. Select "Streams" on your dashboard to add and connect networks.
Now that your networks are connected, you'll need to set up your tabs and steams to monitor conversations and engagement. Streams make it easy to find social activity based on specific users, locations, or keywords. Organize your streams into groups for easy navigation.
Publish your messages regularly to foster engagement with your audience, and increase your following. Did you just write an awesome blog post that you're proud of? With Hootsuite it's simple to broadcast your content to multiple networks at one time.

The Hootsuite App Directory
---
The Hootsuite App Directory has a vast library of both free and premium apps to extend the dashboard functionality. Free apps include WordPress, TrendSpottr, Demographics Pro for Twitter, SurveyMonkey, SoundCloud, and YouTube Analytics. This is just a sampling of what's available. Conveniently press "install" to quickly start using these apps on your dashboard. The functionality is quite amazing. Premium apps include Streamview for Instagram, YouTube Analytics, Right Relevance Pro, Daily Motion, and many more.
There is even an app to monitor keywords in Reddit. Premium apps come with a monthly fee. Check out the free browser extension for Chrome called Hootlet. You'll definitely want to use this. Download the extension to quickly and conveniently share your content to your social sites.
Hootsuite has a mobile app, as well allowing you to manage your platforms from your phone. This gives you the ability to grow your following from anywhere in the world.If you opt for a paid plan, you'll have the capability to invite, share, and collaborate with team members. Visit the Hootsuite Academy to learn the ins and outs of the dashboard. Access their free online courses here.
Creating Content For Social Media
---
Without content there's nothing to share. Regularly creating valuable, free content is necessary to build brand awareness, engage with your audience, increase your following on social media, and, finally, to drive traffic to your website. No traffic, no sales. Delivering useful content establishes you as an expert, and builds trust with your target market.
[Read More: How To Create Content For Your Blog Your Readers Will LOVE [5 Ideas]
We all know it takes times to post articles on social media. And this is on top of the time you spent writing your post, researching keywords, attaching links, and optimizing SEO. It's a relief to eliminate the social media aspect by automating it with Hootsuite.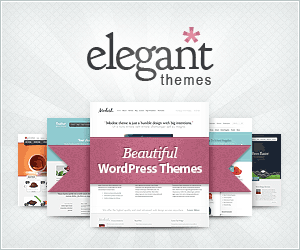 Plans
---
Select a plan, based on your needs, to get started with Hootsuite. Give their 30-day trial a spin to see if it's something you'll use. The Professional plan starts at $29.00 a month, and includes 10 social profiles, unlimited scheduling, and one user. The Team plan is $129.00 a month, includes 20 social profiles, unlimited scheduling, and three users. The Business plan will you $599.00 a month, and inlcudes 50 social profiles, along with unlimited scheduling and up to 10 users. I suggest requesting a free demo to get an idea of how the premium plans work.
Another great thing about Hootsuite is it has a limited free plan that includes three social profiles, 30 scheduled messages, and one user.  Track your analytics to see what content is most popular with your followers. Hootsuite even allows you to integrate your existing tools into your dashboard. You can connect more than one social profile to your Hootsuite login. This allows you to manage multiple profiles at once. Sign up here.
I use social media automation tools in my affiliate marketing business. If you've always wanted to build an online business, but have no idea how to get started, read my review or click on the banner below to learn more. You can create a free Starter account today and begin building a thriving business that will serve you for years to come. Others are succeeding online, which means you can too.
[Read More: Is Wealthy Affiliate The Real Deal?]
Key Points
---
Automation tools make saving time easy. Jump on board with Hootsuite to minimize your time spent on social media, but still grow your following. Let Hootsuite do the busy work so you can concentrate on tasks that only you can do!
What social media automation tools to you use?  Let me know in the comments:)
This post contains affiliate links, which means I may receive a small commission, with no cost to you, if you make a purchase through a link.  Click here to read my affiliate policy.