Ready to dip your feet into the big wide world of webinars? Webinars are a fantastic way to educate your audience, build brand awareness, and let people get to know you as a real live person. There are many resources for recording webinars, but the one I like is called EasyWebinar. Just like the name sounds, it's easy, and isn't simplicity what we're all looking for?! Here are 9 reasons to check out EasyWebinar.
This post contains affiliate links, which means I may receive a small commission, with no cost to you, if you make a purchase through one of my links.  
Benefits of Creating Webinars Using EasyWebinar
---
What exactly is a webinar? A webinar can take a variety of forms, but is essentially a free presentation with the intent to deliver a message. Webinars could be a class, a workshop, or a power point, and they don't cost a dime for registrants to sign up.
And because webinars are a such powerful way to reach an extensive viewership, that will have direct access to what you're selling, they're a superb marketing technique
EasyWebinar is an all-in-one marketing software that helps business owners, internet marketers, coaches, or product developers stream live videos and summits, to increase brand awareness and extend reach. Video marketing, live streaming, and webinars are communication technologies that make it highly convenient to teach, connect, interact, and engage with people all over the globe.
In this high-paced society, with time at a premium, innovative technology such as EasyWebinar, makes branching out into webinar production much less intimidating. Not only are webinars a great way to leverage your time, and on board new customers, they're also an exceptional way to generate leads, create courses, and run sales funnels.
EasyWebinar offers advanced analytics that inform you what actions were performed during the webinar. This applies to both live and automated webinars. Determine if registered viewers attended the event, how long they stayed on the webinar, and if they took advantage of your offer. You can then troubleshoot various issues in future webinars.
Email Marketing Integration
---
A really great feature of EasyWebinar is the ability to integrate webinar registrants with your existing email provider. You can also trigger targeted campaigns. For instance, send customized emails to people who registered for your webinar, but failed to show up, or those who viewed your offer, but didn't click on it.
Auto responders that seamlessly integrate with EasyWebinar include Active Campaign, Drip, Get Response, ConvertKit, Infusionsoft, Ontraport, Leadpages, Mailchimp, and Aweber.
[Read More: AWeber Email Marketing Review]
9 Ways EasyWebinar Can Help Build Your Business
---
Now that you know what a webinar is, let's find out why you should jump on the webinar bandwagon with EasyWebinar:
1. Build Your List
---
Webinars, a form of video marketing, is a targeted strategy for growing your email list. As all business owners know, email marketing is essential to a thriving business. Following each webinar, there is typically a call-to-action that invites participants to perform a specific task, such as clicking on a link that takes them to a landing page.
Once on this landing page, they are asked to enter their name and email in exchange for a free gift. This free gift could include a download, an eCourse or eBook, or a pdf. The person gets a gift at no charge, while get their information. Every time you post new content, it will magically appear in their email.
2. Trust And Authority
---
The more people hear you speak about your area of interest, the more they'll come to recognize you as an authority and expert in your field. Awareness and familiarity breed trust, and all of us are more likely to buy products and services from those we know, like, and trust.
And because you are offering valuable information at no charge, people will come to respect you even more, making webinars a two-way street for both presenter and viewer.
3. Brand Awareness
---
We all love getting to know the face behind our favorite brands, and webinars can provide this space. Although, I love reading my favorite bloggers' content, it's refreshing to hear them speak, and see them in person.
There's no better way to get to know a person then by viewing them live. Video and written content are two very different mediums, and when used together are a winning combination. Consistent content in the form of blog posts and articles are vital to building your brand, but you can skyrocket this awareness by producing webinars.
4. Interactive Engagement
---
Creating webinars is one of the premier ways to interact and engage with a wide audience. This interaction positions you as a live person with their own opinions and ways of seeing things. The more people get to know you, the more they'll respect what you stand for.
There are many ways to interact with those watching your webinars. Conduct survey and polls, ask for viewer opinions and insights. Any time large groups of people are brought together, connection is possible, and it's a fact that every one of us craves connection.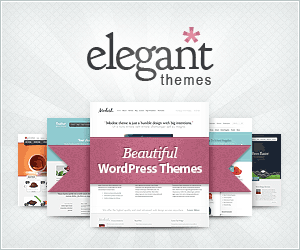 5. Share Your Message With A Lot Of People
---
I can't think of a better way to reach a massive audience then recording a webinar. Unlike classes and workshops, webinars are not limited to a particular location. The world really is your oyster in this regard.
The internet, now more than ever, makes it possible to reach people from all over the world, increasing your company's exposure and impact. And for those that aren't able to tune in live to your webinar, they can always catch the replay. Replays are the best because you can listen to the webinar as many times as you want.
6. The Price Is Right
---
Webinars are free to listen to. They'll cost you as the presenter money, but they're complimentary for the people watching, increasing the chances that people will register, and tune in. Plus, there's no need to travel long distances, or for that matter even leave home.
Webinars are highly convenient due to the fact that people can listen via their smartphones. As a webinar presenter, you'll save money on travel as well, along with the headache of organizing a physical event with all that endeavor entails.
7. Online Video Content
---
I know as an online marketer, blogger, and content creator, I occasionally get burned out of writing blog posts. Webinars are a welcome reprieve, and can be later repurposed in the form of eBooks, short video courses, Instagram stories, YouTube videos, or social media posts.
Webinar power points, charts, and images can be used as future blog posts. In fact, a single one-hour webinar could translate into three or four articles you could publish on your website.
8. Lead Generation And Conversion
---
The internet has changed the way we absorb information, and also the way we market. Never before has it been easier to get products and services in front of large groups of people. Lead generation is a vital part of any sales funnel, and you can leverage the power of video for this purpose.
Webinars provide a platform that allow people to opt in for your free gift, or a direct link to the products and services you're selling, leading them higher in your sales funnel. Once they're on your list, you can market to them on a consistent basis. This consistency leads to conversions.
9. Business Partnerships
---
Modern technology, such as webinars, provide an engaging way to forge relationships, and this includes business partnerships. It's common practice that both partners gain access to one another's lists, increasing the amount of people they can each market to on an ongoing basis.
Partnerships enable businesses to collaborate and work together on a common goal. In today's competitive environment, forming strategic alliances can be an innovative way to further specific tasks or a shared purpose.
What You'll Get By Using EasyWebinar
---
Here's a summary of the advantages of using EasyWebinar:
Picture quality is high-definition
Up to four presenters at a time can be on the webinar
All recorded webinars are downloaded and archived
Real-time chat is available
High-definition screen sharing
TrueVoice audio technology
The ability to turn any attendee into a presenter
Annual And Monthly Plans
---
Packages include both monthly and annual plans. If you opt to pay yearly, you'll get three months free, and receive a savings of 25%. See below:
As you can see, the price per month increases depending on the number of live attendees you'd like to have on your webinars. The Pro package integrates EasyCast for live streaming on Facebook and YouTube. You'll also receive the EWM Foundation Course, which will teach you the ins and outs of running webinars.
The Enterprise plan includes all Pro features, plus 2,000 live attendees, along with unlimited attendees on all automated webinars. A concierge/dedicated account is also included where you'll get priority support via an EasyWebinar representative.
Below is a list of EasyWebinar's standard features that are included in all of the plans:
I like that EasyWebinar includes email reminders to all registrants, along with webinar replays. It's not necessary to install any plugins, and you'll have access to webinar registration widgets to place on your website or social media accounts.
EasyWebinar is an all-inclusive, comprehensive webinar-hosting service that includes hosting, registration, live streaming, and courtesy thank you emails to all attendees following the webinar. It also integrates with WordPress.
Take advantage of a free training webinar, hosted by Casey Zeman the founder of EasyWebinar, and the best-selling author of "Build Your Audience with Live Video."
Looking For An Opportunity To Make Money Online?
---
If you've been looking for a legitimate way to make money online, but are confused with all the options out there, read my review or click the banner below to learn more. Wealthy Affiliate is my preferred platform for learning the skills you'll need to succeed online. There's never been a better time to build an online business.
With a free membership, you can build two websites, including hosting, and enjoy 10 training modules. Best of all, there are no hidden fees or upsells. It really is free and you won't even have to give out your credit card info. Check it out. It will be one a great decision….
Key Points
---
If you're looking to reach more people, and boost your impact, get on board with webinars. They're a great way to deliver your message and market your business, while building brand awareness and positioning you as an authority in your field. They're also one of the best ways to build your email list and forge partnerships.
EasyWebinar has tons of awesome feature that make producing webinars fun and user-friendly. Partner with EasyWebinar today to supercharge your business. Create your account here.
Would you like to create webinars? Let me know in the comments:)