The only constant in life is change, and change can be refreshing. A large portion of our lives are spent working, so if that area isn't running smoothly, life can feel really challenging. It's like an imperceptible gloom has gradually descended, leaving you tired, depressed, and unmotivated, yet yearning for something you can't name. Here are 5 signs it's time to leave your job for good.
How Do You Know When It's Time To Leave Your Job?
---
It's important to pay attention to physical and mental clues that something isn't right in the work arena. These clues are like alarm bells going off, letting you know you've reached your endurance threshold, and that your situation is at critical mass. Something needs to give for the sake of your health, sanity, and relationships.
1. You Get The Sunday Night Blues
---
We've all felt it, that niggling sense of dread you get on Sunday night, knowing that the coming week is going to be a repeat of the previous week. You feel overworked, under slept, and undernourished in body, mind and soul.
There's never enough time for self-care so it flies under the radar the majority of the time, and your yearly paid vacation is nice, but you need much more time to regroup.
2. Life Has No Meaning
---
You know something isn't working when life has become a drudgery, and going to work is just one more chore to check off. It's like you are a slave to time, which has become your master. You find it nearly impossible to muster any excitement about your present endeavors or future aspirations, if you're lucky enough to have them.
You likely remember a time in your life when you were excited to jump out of bed and begin your day. Now it feels like every day is Groundhog day.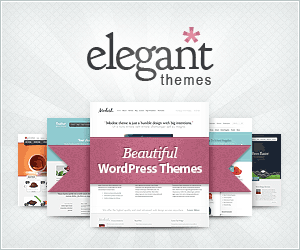 3. Are You Always Tired?
---
You know life has become unmanageable when you're always tired, your mental focus is foggy, and you catch every virus that's going around. Sure, you're up and doing, but you're basically operating on autopilot most of the time because you're giving more than what is coming in. The checks and balances don't add up anymore.
You feel almost like a robot as the years unwind. You're frustrated, but don't know what to do to change your unfortunate existence. You feel a sense of panic that your situation will look exactly the same in ten years.
4. When You Feel Stuck
---
You know it's time for a change when you have an uneasy feeling that you're not going anywhere in your job, and your growth has plateaued. It's like you're on a hamster wheel of sorts.
Your intuition is sending you signals it's time for a change, but you can't see a way out. The rut you're in seems way too deep to climb out of, and your constant fatigue is immobilizing, making forward action seem impossible.
5. You're Depressed
---
Not only has your physical health taken a hit, but your mental health is in the toilet most of the time as well. You used to be so positive and upbeat, but now you're irritable and grumpy a lot of the time, and your outlook on life has taken a complete nose dive.
Even your relationships are suffering. Your inner compass is nudging for course correction, but you don't have any idea what your next step should be.
You're Not Alone
---
So many people today are exhausted from the 40-hour work week. Some people work more than 40 hours a week. It's an unhealthy existence at best, and may even put your life in peril at some point. When you live according to the confines of an inflexible work schedule, there's little time for anything else. If you love your job, it may not be a big deal, but if you're not so enamored, and it's gone on for years, there's a problem.
If the previous 5 steps describe you, it's time to take matters into your own hands. I was once where you are now, but that was before I started working online. With 4 billion people online today, there's no shortage of opportunities to earn money leveraging the internet.
I can't tell you how much I enjoy being my own boss. The flexibility it affords me has certainly transformed my outlook in a beneficial way. Wealthy Affiliate offers an amazing certification course, and is where I learned by internet marketing skills that have allowed me to work from anywhere in the world, on my own schedule.
Success Is Up To You
---
If you're ready to change the direction of your life, don't wait any longer. The time truly is now. Wealthy Affiliate's certification course will teach you the skills you'll need to build and run a thriving online business that will earn you passive income for years to come.
It's worth checking out if you're looking for an online opportunity that will afford you the freedom to control your time, make a great living, and eventually quit your job for good. You'll have to put in the time and effort, but when you're building something all your own, it's more likely you'll stay motivated and inspired.
What you achieve online is completely up to you and no one else. This is a sustainable business model because your accountability will be the driving force to propel you forward into a future you design. Success depends on you alone.
Ultimately, it's about working strategically in a manner that aligns with how you envision your life. I would love to be your mentor and partner on this exciting journey of entrepreneurship.
[Read More: Is Wealthy Affiliate Legit Or A Scam?]
Key Points
---
Work is an integral part of our lives, consuming a large portion of our day-to-day existence. When work becomes nothing more than drudgery, negative repercussions are a natural consequence. The daily grind can lead to declines in both physical and mental health, and strain relationships.
I understand that it's not feasible, or even advisable for that matter, to quit your job without something else percolating on the horizon. You can, however, at least begin to put systems in place that will eventually further your goal of living a life on your own terms.
Joining Wealthy Affiliate is an opportunity of a lifetime, and something that is definitely worth learning more about. It's risk-free to get started so you have nothing to lose by signing up for a free membership. Click here to get started!