7 Reasons To Start An Affiliate Marketing Blog
---
Have you heard the term "affiliate marketing" but aren't clear on what it means? It's a way for bloggers and internet marketers to monetize their websites and turn their passion into profit. There are many advantages to this type of ma Here are 7 reasons to start an affiliate marketing blog.

What Is Affiliate Marketing?
---
What is the definition of affiliate marketing? In a nutshell, it's where an affiliate (that's you) promotes or markets another person's product or service (a merchant) via their own marketing channels. It's essential that the publisher, or affiliate, have access to a traffic source. That source is typically a blog that produces weekly content with the intent of educating a specific segment of the population, promoting merchant products and services, and directing people to the site.
There are four key players in this process.
The publisher, or affiliate: This is commonly a blogger or business owner that promotes other company's products.
The merchant: The merchant is the retailer or brand selling the services or products.
The affiliate network: An affiliate network houses merchant offers, allowing affiliates to choose and apply to the programs relevant to their niches. Using these types of networks make affiliate marketing user-friendly and convenient, not only because the merchants are all in one location, but the network is also responsible for payment procedures.
The customer or client: This entire process wouldn't be possible without someone to purchase the products. When a customer clicks on one of your affiliate links, you receive a commission, as do the merchants you're promoting and the affiliate network. These commissions are the crux of affiliate marketing.
A form of internet marketing, affiliate marketing employs a variety of methods to advertise and promote affiliate campaigns. Some of these methods include, content and email marketing, pay-per-click (PPC) advertising, and organic search engine optimization (SEO).
[Read More: How To Get More Traffic By Running A PPC Campaign]
Benefits Of Affiliate Marketing
---
Now that you have a better understanding of this process, I'd like to outline the benefits of affiliate marketing:
1. Create Passive Income
---
This is a bit of a misnomer as affiliate marketing, in truth, takes a lot of time, effort, and patience. The common denominator of internet marketing is that it takes time, often up to a year to start seeing profits. It's important to keep this in mind as a new marketer.  Are you willing to work hard creating content for several months without getting paid, knowing that it will eventually pay off?
It's kind of like farming. You plant the seeds, nurturing and tending them, until at last it's time to harvest. Affiliate marketing duplicates this process. The good news is, you will begin to make money from your consistent hard work, and that money will begin to trickle in even when you're sleeping. That, my friends, is passive income.

2. Work From Anywhere
---
What would you give to have the freedom to work from anywhere? This is the beauty of the internet. I remember so many years, going on vacation and being stressed out, because I knew I would have to play catch-up when I returned home. That always induced a feeling of dread.
Now, when I travel, it's just a matter of bringing my laptop, and making sure I'm connected to the internet. And it's not like I have to work long hours, a couple of hours here and there, makes a big difference in the growth of my business, and it's amazing for what it does for my psychological health. It's truly freedom at its best.
3. The Accountability Factor
---
I don't know about you, but I absolutely love being accountable to just me. I trust myself to do what is needed to build my brand, and earn a living online. It's up to me and that's the way I like it! Gone are the days of being beholden to a boss who controls my time and salary. There's something very empowering about not having to please anyone but myself. I set my schedule, make my to-do list, and spend my time crossing off those tasks. It's an emancipating way to live.
4. Work When You Want To
---
Working from any location piggybacks off benefit number 2, working from anywhere. I'm not a morning person so having to be somewhere by 8:00 am has never worked for me or my health. My circadian rhythm does not support that schedule. I feel a lot better both mentally and physically when I'm able take my mornings a little slower, and gradually ease into my day.
I love not having to commute, it frees up my time, and saves on gas. This is particularly great in the winter when the weather often doesn't cooperate. And if an emergency arises, I can easily (sometimes begrudgingly though) put my work on hold, and resume where I left off when I return. What's wrong with working in the evening anyway?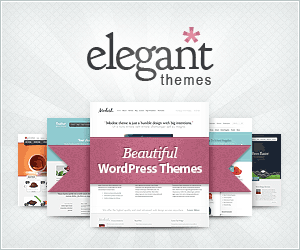 5. Make A Full Time Income Or Supplement Your Existing Income
---
It does take time to start making money with affiliate marketing. There's no way to short circuit this fact. You'll have to put in your due diligence to begin earning. But hey, time is going to pass anyway, so why not capitalize on the passage of time. Start creating content, write consistently, and one day you'll earn your first commission, and then another and another. At first, these commissions will supplement your existing income, but if you keep at it and are persistent, it's possible to make a full-time income from your affiliate marketing business.
6. The Power To Change Your Life
---
Affiliate marketing has certainly changed my life and it can change yours too. Working for someone else, on their timetable, was hard on my psyche. I love being my own boss, and having 100% of my brain power go to building, growing, and monetizing my online business. My business is my own, and I'm able to run it the way I see fit. Everyday, I'm writing about subjects that interest me, and promoting products that can benefit those within my niche.
7. The Best Way To Learn Affiliate Marketing
---
Listen up, because I'm going to tell you the absolute best way to get started with affiliate marketing. Wealthy Affiliate is an outstanding, trustworthy platform that will teach you how to build a thriving online business. The training succinctly breaks down each concept so it can be easily implemented. Plus, you'll have the invaluable support of the incredible online community where you can take your questions and concerns, and have them quickly addressed. I can't say enough good things about Wealthy Affiliate. Here is a glimpse into what is covered in the training. You'll learn:
The basics of affiliate marketing
How to choose a niche
How to pick a domain name
The ins and outs of building a website on WordPress
Content creation tips and tricks
The best email marketing strategies
How to get started with video marketing
The importance of marketing on social media
How to choose affiliate networks and merchants
Why writing reviews is important
The best SEO strategies and tactics
How to perform keyword research
You can see how comprehensive the training is. Watch this video to get an idea of what the training at Wealthy Affiliate is like.  Read my review or click the banner below to learn more. Get ready for an amazing ride!
[Read More: Is Wealthy Affiliate The Real Deal?]
Key Points
---
The internet has revolutionized the way we do business and so has social media. Times have definitely changed, and these changes make it possible to reach millions of people with your marketing strategies.
What would it mean to you to be able to work from anywhere, to set your own schedule, and be accountable to only yourself? I know it's changed my life. Are you in? If so, create your free account here. Your new beginning starts today….
Have you been looking for ways to make money online? Let me know in the comments:) I value your experiences and insights!