Desktop Commission System Review
---
The internet is buzzing with opportunities to make money online. Because of all the options available, it can be hard to make sense of which programs are worth investing in, and which ones to steer clear of. This is especially true of programs whose pitch is that you can make money working from home, which is appealing to many people. Is Desktop Commission System worth checking out? Can you really make money by opting in? Find out in my review.
Quick Look:
Program: Desktop Commission System
Website: desktopcommissionsystems.com
Product Type: Commission Funnels
Cost to get started: $47
It never fails to surprise me how the story line for so many of these scam-type businesses all sound the same, with people achieving unbelievable success in short amounts of time. Success can be yours too, without having to invest a lot of time in the program, and only a few minutes of work per day is required to make substantial money.
Benefits of Joining Desktop Commission System
---
As stated on their website, really just a one-page landing page, benefits of joining the system include:
You get to work from home
Use an online platform
Be your own boss
More flexibility in the work
Easy to get started
The most significant advantage is the ability to make "$1,000 in daily deposits." Other plugs for the system include:
Having control and freedom in your career
Not having to commute every day
Not being stuck in a cubicle for hours
Or having to put up with difficult co-workers
No condescending bosses to be bothered with
No credentials or computer skills are required
Work whenever you want at your own convenience
These benefits sound great in theory. On the landing page, it states that the program is so new that there are no reviews to share. It's hard to say whether this claim is true or not. I found it curious that the person writing the review hasn't personally tried the system: "Not having done it myself, there is no way to explain how it works." Well thanks for that, it answered my questions …
No Experience or Skills Needed
---
You'll be taken to this page if you click the banner at the bottom of the page or any of the red "get started" buttons. The system is starting to look like so many of the other programs I've reviewed. No prior experience is needed, nor are any skills required. And of course, there are a limited number of spots available, which is a ploy to get you to sign up before the opportunity goes away. All you need to do is claim your spot by entering your information in the applicable boxes, and the system will check for availability.
---
As you might have guessed, my availability was approved. As I was scrolling the sales page, this banner popped up lest I try to leave the page too soon:
Like most too-good-to-be-true programs on the internet, the reviews are dubious. I can't prove it, but they're most likely staged:

I must admit the system's landing page looks more professional than other programs out there. However, things really went south when I was taken to the sales page, which is promoting ANOTHER program all together, NOT Desktop Commission System, which probably doesn't even exist. The programs that are promoted seem to change over time.  Bottom line: The owner of Desktop Commission System is trying to build an email list instead of providing a way for people to legitimately make money online.
Honestly, I'm still kind of foggy on how you earn with the "system," what you actually get, and the ins and outs of the money-making process itself. Is there any training available? It's true that it doesn't cost a lot to get started, but won't I need a website, which is typically standard operating procedure? In my opinion, the only person making any money, is the owner of the system. Check out this disclaimer at the bottom of the page. It states that "typical purchasers of the system don't make money using the system," and that "paid actors" were used to produce the video. This clinched the deal for me.
Invest In Your Financial Future The Right Way
---
The ability to make money online is a wonderful thing, you can set your own hours, not be beholden to anyone but yourself, and work from anywhere, it's just not possible to make money overnight like many of these programs claim. Truth be told, building an online business takes a lot of dedication, commitment, and TIME. I learned how to build and operate my internet business by joining Wealthy Affiliate, an affiliate marketing platform for marketers of all skill levels.
The certification course teaches the blueprint for creating a thriving online business. The platform doesn't make outlandish claims they can't substantiate. What you see is what you get. Read my review or click on the banner below to learn more. You can get started for free today, no credit card required. Becoming a member of Wealthy Affiliate is the best way I know of to invest in your financial future. Check out this video to get a feel for what the training is like.
[Read More: Is Wealthy Affiliate The Real Deal?]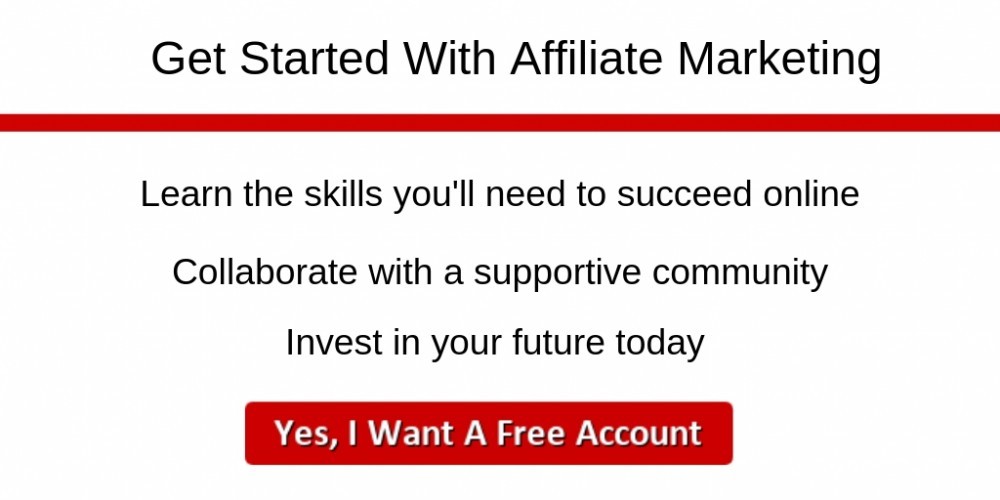 Key Points
---
Again, we see that programs purporting financial gain overnight, without a lot of effort, are well, too good to be true. It's not possible to get something for nothing, as much as we would wish otherwise. Spend your time and effort on a system or program that will deliver on its promises, instead of dazzling you with financial gain in a short amount of time.
Any success worth achieving will always require time, commitment, and substantial effort. On the road to success, you'll gain considerable learning, knowledge, and experience which is priceless, no matter how much money you end of making.
What do you think, is Desktop Commission System legit? Let me know in the comments:)