Most marketers know the importance of having a well-crafted landing page. A landing page, also referred to as a lead capture or destination page, is a key component in any targeted sales funnel.  What is a landing page? It's a page on your website designed for a specific purpose, mainly to generate leads and increase conversions for your business. Learn how to create a lead capture page that converts.

Lead Capture Pages
---
A lead capture page is a stand-alone page created to market or advertise a campaign. Just as it sounds, it's where someone "lands" after clicking on an advertisement. This ad could be on a site's homepage, or it could be a Facebook or Google ad. The goal of a landing page is to increase the conversion rate of an advertisement by offering an incentive in exchange for a visitor's name and email address. This incentive is offered by broadcasting a call-to-action (CTA).
This call invites the reader to take a particular action in exchange for something. The options are endless with what could be potentially offered –  a free PDF, an invitation to join a contest, a discount coupon, a complimentary eBook, or a free training course. A CTA could also take a visitor directly to a product page, an eCommerce store, or a registration page. Regardless, landing pages are vital for a high-converting sale's funnel.
Here's a tutorial from Leadpages that walks you through the process of creating a landing page:
This post contains affiliate links, which means I may receive a small commission, with no cost to you, if you make a purchase through one of my links.
More About Lead Capture Pages
---
I'll walk you through an example of how a landing page is used. Let's say I visit a website, and I see a red CTA button. Underneath it I see the words, "Click here to receive my top ten tips to increase your Pinterest traffic." If I click on the link, I am taken to a place to enter my name and email. After doing so, I am then taken to the owner's landing page where I can access my free gift.
I get my free-tips PDF, and the website owner receives my information. I am now on their email marketing list, and will receive their weekly posts and offers. I'm one step closer to purchasing their service or product. Do you see see how this is an essential step in a marketing sale's funnel where leads are turned into customers?
[Read More: AWeber Email Marketing Review]
The sequence goes like this:
1. A visitor clicks on one of your ads.
2. They are taken to your landing page where they enter their information via your opt-in form.
3. The person then receives a confirmation or thank you depending on what you are selling or offering. They can then access their free gift.
How To Create A Lead Capture Page That Converts
---
There are a few things to be aware of when designing a landing page. Keep these tips in mind to create the best-converting  page possible:
Keep your page simple and minimalistic.
Don't include a menu or navigation bar. This also applies to sidebars and footers. The idea is to not have any clickable links that will draw your visitor away from your page.
If you have a logo on your page, make sure it isn't clickable.
Have the call-to-action button on the top, left hand side of the page.  It should be clearly visible. Don't make your visitor hunt for it because, most likely, they won't. Be creative and state clearly what you what your reader to do. Consider adding an arrow or other icon directing their attention to it.
Include a catchy title in bold lettering to the right of your CTA. Ensure that your headline correlates to your clickable ad to avoid confusion. This and your CTA should both be above the fold so your reader doesn't have to scroll down as they see it right when the page loads.
Ideally, your opt-in form should be above the fold, as well and preferably, to the right of the title. Each template will be different. Ask for as little information as possible. For instance, do you really need a person's full name or is their first name enough?
Add Additional Elements To Your Page
---
Consider making a video and including it on your page. It should be an auto-play video that plays automatically when the page is loaded.
You could even have a product demo on your page.
Have an image of your product or free offer so your audience knows exactly what they'll be receiving.
Testimonials are a great way show your prospective subscribers how great your product or service is.
Include just two or three bullets explaining the benefits of your product or service. There's no need to write an essay.
Assure your visitors they can contact you by showing your email or phone number in case they have questions.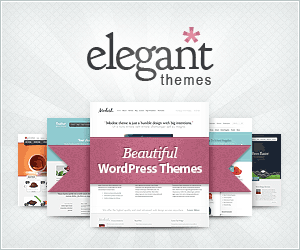 Experiment With What Works and What Doesn't
---
Once you've created your page, conduct experiments to see how it's converting. If you're not getting the results you want, experiment by changing the title or font. Make it bigger or change it entirely. Or you could offer something completely different. Instead of offering a free PDF, create a free online course, and offer that.
Or customize your CTAs. Make the button bigger or make it a bolder color. Instead of saying "Sign up now," get creative and use phrases like, "You don't want to miss this," Be the first to know," "Act fast and save, "Get the awesome details now," or "You're going to love this!"
Landing Page Cat
---
Templates make customizing a lead-page easy. Use the drag-and-drop features to add images, customize the font size and style, swap out colors, and add your forms. It's pretty easy! Now you have a page you can be proud of. Let the conversions begin.
For those of you who use WordPress, there is a plugin available to create landing pages. Give it a whirl. It may have all the features you're looking for. It's called WordPress Landing Page Cat. There are many companies online that offer landing-page templates. Here are just a few you can try:  Leadpages. Instapage, ClickFunnel, Builderall, and Unbounce. You don't need to be familiar with code, or be a designer to create a great looking landing page.
Sample Landing Pages
---
Now that you know all about landing pages, look at the one I designed using the WordPress plugin. It was quick and user-friendly. There's nothing fancy about it, or the plugin itself for that matter, but it gets the job done, and I'll be able to change it down the road if I need to.
I've created several landing pages that I use in my affiliate marketing business. Read my REVIEW or click on the banner below if you've been toying with the idea of building an online business. Wealthy Affiliate's certification course will teach you the skills you'll need to build a thriving business on the internet, and you can get started for FREE today.
Key Points
---
Whether you're an affiliate marketer, blogger, or small-business owner, lead capture pages are an essential part of the conversion process. Try your hand at one using an easy-to-create template.
Include an opt-in form and a free offer and you've just completed an important step in your sales funnel. You're on your way to more subscribers, more conversions, and more revenue!
How did you build your lead capture page? Let me know in the comments:)