Why do some affiliate marketers achieve success online, while others quit before their business takes off? What are the strategies successful entrepreneurs engage in that lead to financial victory and achievement? Let's delve into this subject for some fascinating insights. Avoid these 5 affiliate marketing mistakes.
Common Marketing Mistakes
---
Familiarize yourself with these common marketing mistakes so you can avoid making them:
1. Not Learning The Basics Of Internet Marketing
---
Like any endeavor, you must learn the skills necessary to become a successful internet marketer. Here are a few you'll need to learn and implement: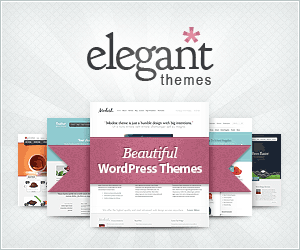 Narrow down your niche 
Choose the right domain for your website
Ongoing website maintenance
Consistent content creation
Keyword research
Becoming an affiliate and sharing your links
Implementing SEO strategies and techniques
Marketing on social media
Dialing in your email marketing strategy
Marketing using video
Learning skills within each of these areas will greatly increase your changes of succeeding online. On the other hand, failing to implement these strategies will hinder what you're hoping to achieve.
[Read More: Jaaxy Keyword Research Tool Review]
Disclaimer: "This post contains affiliate links. I earn from qualifying purchases."
2. Treating A Business Like A Hobby
---
Treating your blog as a business, rather than merely a hobby, is imperative if you want to make money with your online business. This is especially true if you want to eventually make your affiliate marketing business your primary source of income. Making money online takes a whole lot of consistent effort on a daily basis. Working for a couple hours every Saturday isn't going to cut it. Make time every single day, even if you only have an hour or two to work on your business.
Successful marketers set both short and long-term goals, sticking to them as best they can. In my business, I have daily, weekly, monthly, and yearly goals I'm working on, with tasks related to each time frame. Breaking down goals into manageable chunks makes it much less overwhelming. Make a plan, then work that plan. We all need road maps to follow. If you have one, your chances of reaching your destination are much more likely.
3. Not Taking SEO Seriously
---
Narrowing down your niche, designing a website, creating content on a regular basis, and becoming an affiliate are all essentials in the world of affiliate marketing. Even with all these factors in place, your content will still need to be found in the search engines, if you want people to find your site, which it the ultimate goal.
Traffic leads to sales and sales lead to profits. This is where search engine optimization, or SEO, comes in. Basically, it's just configuring your website and blog so they'll be found in Google.
Your content is what will drive people to your site. This is why creating both written and video content is so crucial, along with the fact, that your affiliate links are contained within your content.
When someone clicks on one of your links, you get a commission. This is how affiliate marketing works. Content > affiliate links > profit for you. You can see why getting your content found is so important. This is the magic of SEO!
4. Failing To Focus On The Big Picture
---
Creating content is an integral component of affiliate marketing. Producing content every week is vital if you want to reach your online goals. BUT, can you continue writing even when you aren't seeing any reward? The law of the harvest takes time. Eventually you will reap what you sow, but you can't rush the process. I wished it worked that way, but unfortunately, it doesn't. Time, effort, consistency and patience are the secret sauce.
Affiliate marketing can up to nine months to start seeing activity on your site, and up to a year to begin generating revenue.
It could take even longer than that to make enough money to quit your day job, and rely solely on your blog for income.
In the grand scheme of things, this is just a drop in the bucket, when you view it in the context of your entire life. Realize what you're up against when you first begin your business, and you won't be disappointed. Realistic expectations are important when creating an internet business. Anticipate the relief and excitement you'll feel when your business starts to soar!
5. Quitting Too Soon
---
It's an established fact that affiliate marketing takes time and dedication. Earning a full-time income online will take much longer than a few weeks. This fact can't be circumvented as it takes time for Google, and the other search engines, to find, index, and rank your website and articles. This is why you need to stick with it.
Engagement and interaction are also essential ranking metrics. If Google sees that people are engaging and interacting with your content, your chances of getting ranked skyrocket. It will take time for your readers to know, like, and trust you. Providing valuable content fosters trust. Overtime, you'll generate a following of consistent readers, who will hopefully become paying customers.
What a shame to throw in the towel prematurely when success could be just around the corner. Don't let that be you. Keep on dedicating time to your blog even when you're not seeing any fruit from your efforts. The pay out will eventually come, but not without hard work and consistency. Do a lot of self talk on the days you can't see the horizon and are unmotivated.
Certification Training For Affiliate Marketers
---
Finding a platform with a community of people that can help you stay motivated and accountable will be invaluable to your success. Read my REVIEW of my #1 recommended resource for affiliate marketing.
Here's just a taste of what you get when you join:
1. Step-by-step online certification and affiliate bootcamp courses = 120 courses total
2. Weekly Live training classes
3. Access to Site Content, the ultimate writing platform, with access to thousands of free images
4. Access to Jaaxy, an online keyword research tool essential for SEO
5. Website hosting with SSL certifications, Site Speed and Site Protection
6. Domain purchasing and support
7. Site Support (tech support)
8. Search engine optimization training
9. Email, social media, and video marketing training
10. 24/7 community support and live chat
Check out this video to get a taste of what the certification training looks like.
Key Points
---
Affiliate marketing is a great way to make money online if you're willing to invest the time and effort, combined with a healthy does of reasonable expectations. Learn the necessary skills, treat your business like a business instead of a hobby, optimize your articles for SEO, focus on the big picture, and for goodness sake, don't quit too soon.
Are you new to the affiliate marketing world? Let me know in the comments:)